30 Min. Bass Lessons
Taylor W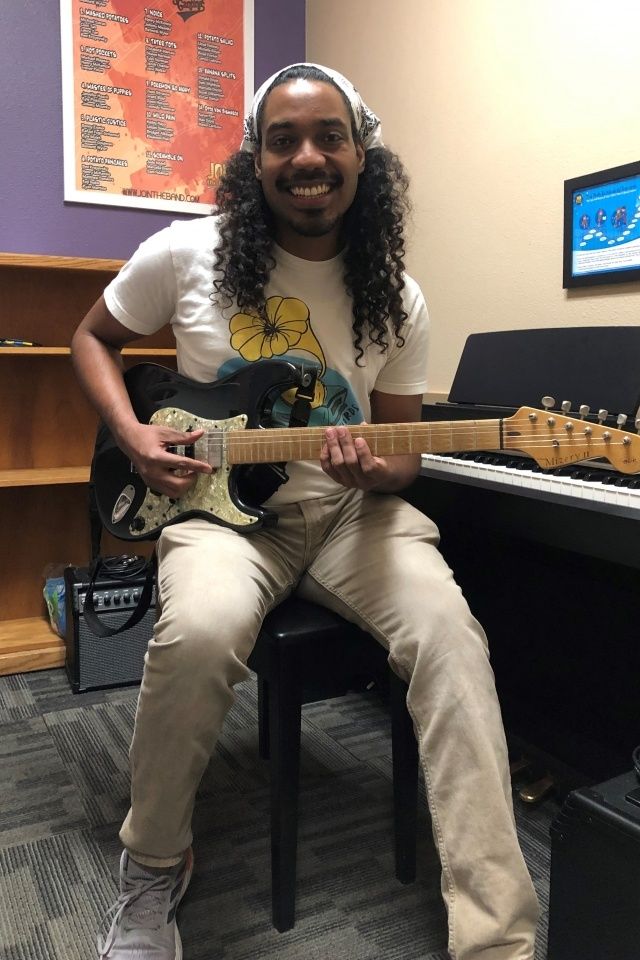 Please Note: Voice lessons currently online; piano and guitar lessons offered both in-studio and online.
Taylor is a diverse instructor, exploring the language of music as a producer, composer and educator. Being a proud graduate from the USC Thornton School of Music, Taylor has studied multiple instruments, arrangement and composition, and has had over 4 years of experience as an educator.
His eclectic insight has resulted in various approaches unique to his students and their creative ideas. Drawing from all of these experiences Taylor brings a unique approach to teaching to share his love for music.

Month to month
Tuesday at Join The Band
Month to month
Wednesday at Join The Band
Month to month
Thursday at Join The Band
Month to month
Saturday at Join The Band
Trent S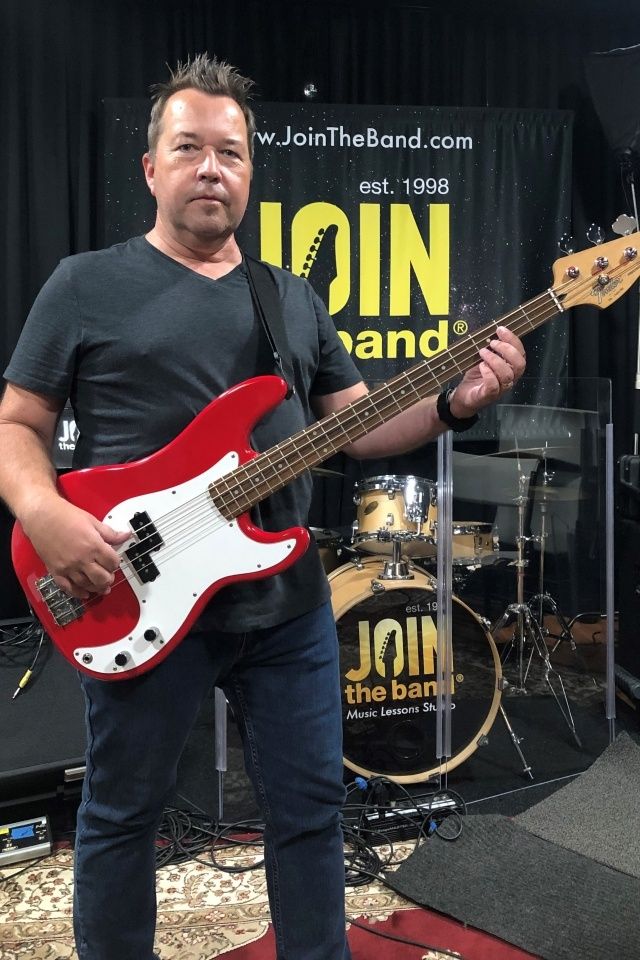 Trent studied at Los Angeles Valley College, and the Dick Grove School Of Music. He was a member of the Studio 'A' Jazz band at Valley College and studied with Joel DiBartolo and Tim Emmons at the Dick Grove School.
Well-versed in many styles of music, (rock, blues, jazz, funk and more) Trent brings a wealth of experience to his students' lessons.
Trent has a very focused approach to teaching that begins with fundamentals. He believes that building on core music skills is the fastest way to success.
Trent's recording/performance credits include: Eddie Money America, Nancy Sinatra, Air Supply, Robert Palmer, Patrick Simmons (THE DOOBIE BROTHERS),Wayne Kramer(MC5),Jon Parr, Clem Burke(BLONDIE), Pete Thomas (ELVIS COSTELLO), Randy Jacobs & Sweet Pea Atkinson( THE BONESHAKERS),and many others.
Producers: Charlie Midnight (JOE COCKER,JAMES BROWN), Jamie Houston(MACY GRAY,MICHAEL BOLTON), Monty Byrom (EDDIE MONEY,BIG HOUSE), Curt Cuomo (KISS

Month to month
Monday at Join The Band
Month to month
Tuesday at Join The Band