Drums Private Lessons
Dan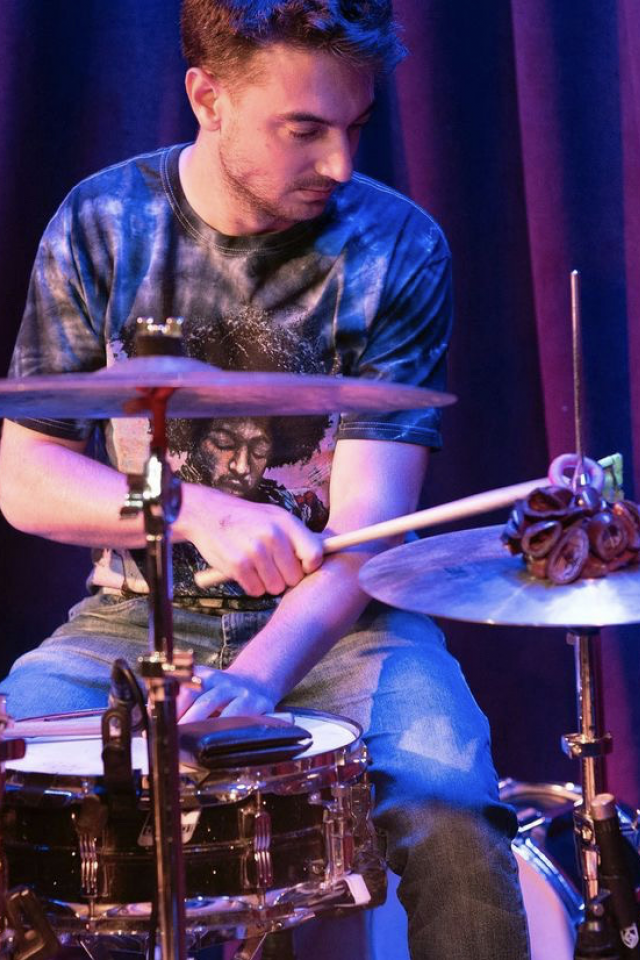 "Rhythm is an innately human phenomenon, and our mission as drummers is simple: to make people dance and spread joy." - Dan
A native of Connecticut, Dan has been playing drums and percussion for 15 years.
After first taking an interest in rock drumming in his early teens, Dan developed his jazz and world percussion backgrounds throughout his schooling at Georgetown University, and has taught private lessons for both drum set and hand drums for the last five years.
Embracing all styles of drumming, Dan has performed up and down the Eastern seaboard with groups ranging in genre from jazz to neo-soul, R&B, country and folk, Afro-Latin, classic rock, and hip-hop. His goal is to help students young and old on their own journey of self-expression and enhance their relationship with music through patience and perseverance.

Month to month
Tuesday at Join The Band
Zak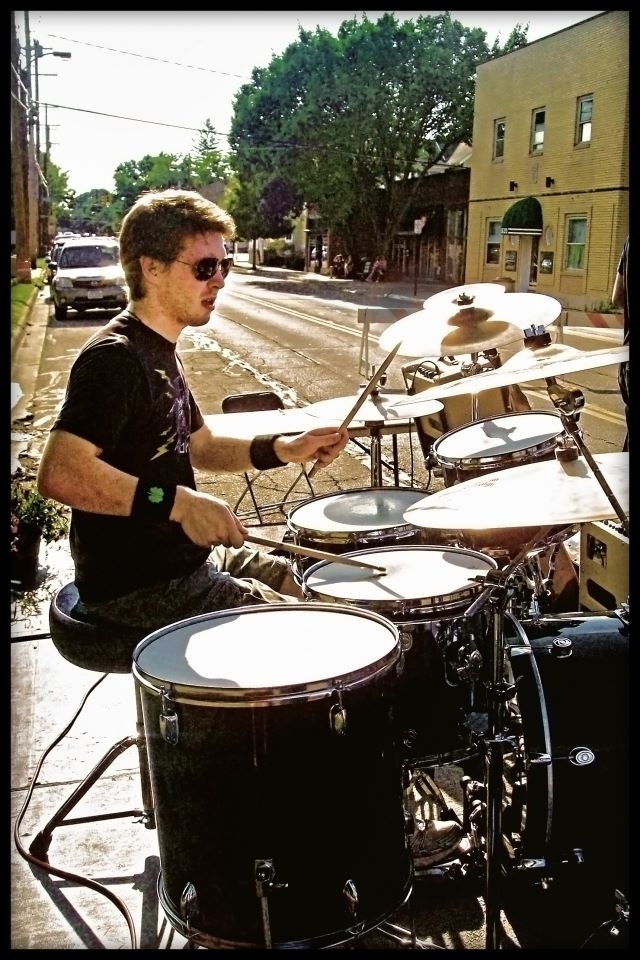 Zak is a graduate of Bowling Green State University with a degree in Jazz Performance.
With his students, he inspires passion and excitement by teaching them how to play their favorite songs while also focusing on important fundamentals like grip, approach, rudiments, and musicality.
Teaching is enjoyable for him because he loves seeing students overcome challenges and the excitement they get from becoming a drummer!
Parent Google Review: J Marcus 5 ⭐️⭐️⭐️⭐️⭐️
"Zak is an absolutely amazing drum teacher. He is patient, inspiring, and my son just adores him. He is a class act, and while we live around the corner from the school, I would travel miles for my son to have classes with Zak! We are so fortunate and lucky to have found him."
Month to month
Monday at Join The Band
Month to month
Thursday at Join The Band
Month to month
Friday at Join The Band
Jake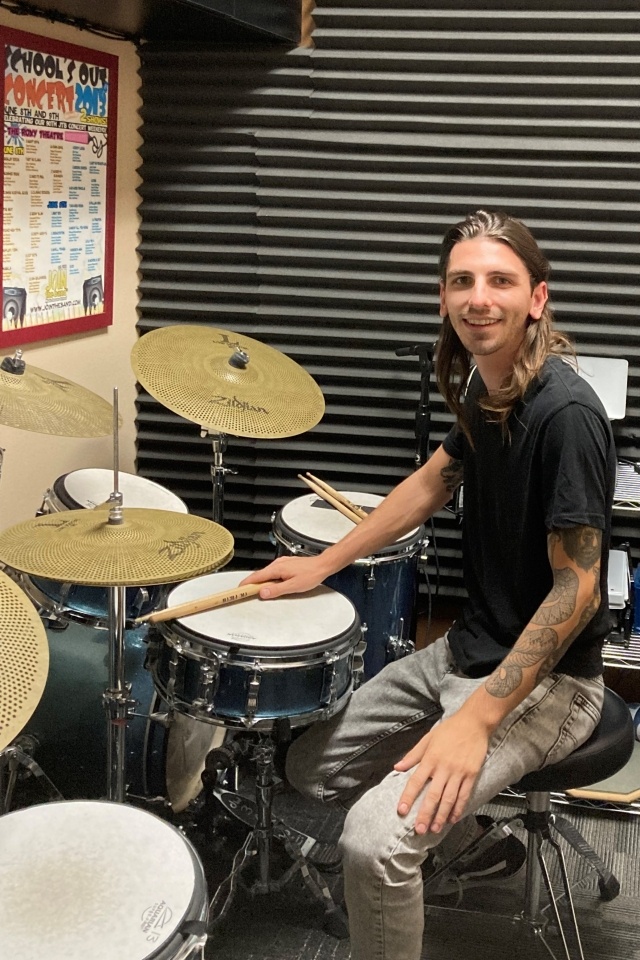 Jake graduated from Berklee College of Music in 2015. Since that time Jake has had taught a wide variety of drum set styles to students of all ages. Rock, pop, blues, jazz, funk, and more!
Teaching the role of a drummer plays inside of a band is his primary goal as a teacher. Learning how the student learns and what makes them excited to play the instrument is crucial to their development.
As well as teaching, Jake has toured and recorded internationally with multiple artists and loves to bring that real gigging experience and information into the classroom
Parent Google Review: A Lee 5 ⭐️⭐️⭐️⭐️⭐️
"Our 5yo has Jake as a drum teacher and Natalie as his piano teacher at JTB and they're both the absolute best!
Jake is so patient, and fun, and embrace's our little guy's quirkiness. He's so thoughtful and engaged no matter the energy our son shows up with to his lesson. Our son loves showing his friends all he's learning on the drums and continues to love to learn the drums largely because Jake is such a great teacher."
Month to month
Tuesday at Join The Band
Month to month
Wednesday at Join The Band
Terrance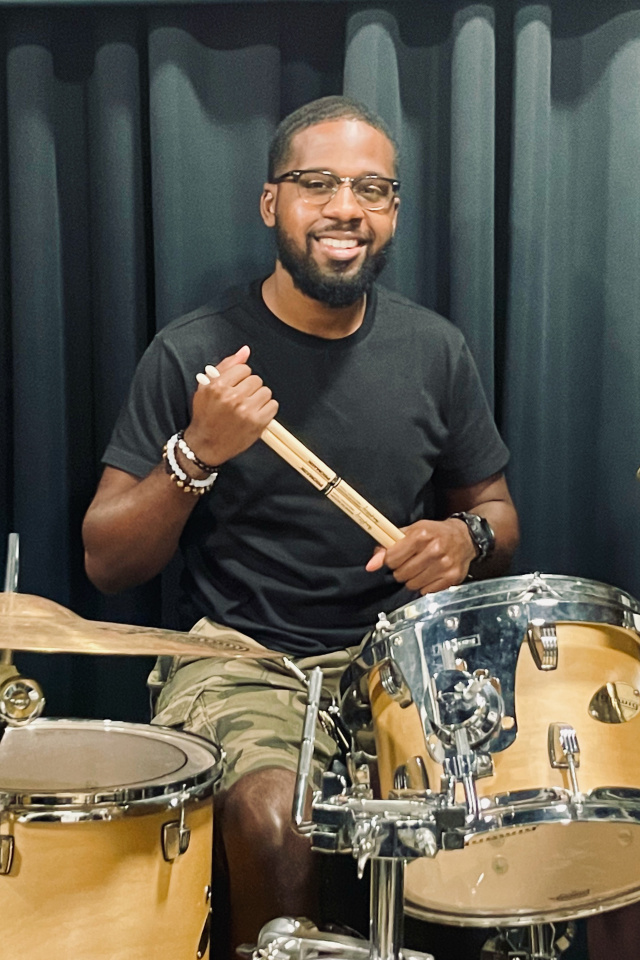 "Teaching drums is a beautiful journey because it helps others reach their potential and exceed their expectations." - Terrance
As a teacher Terrance understands the importance of patience, diligence, compassion, and relatability. He also teaches the importance of proper technique, drumming fundamentals, playing by ear, and the anticipated goals of each student.
Being well versed in a variety of styles including gospel, funk, R&B, classic rock, jazz, and hip hop also expands his value a drum teacher here at Join The Band.
Terrance is a proud Los Angeles native who began playing drums at three years old, gaining early experience playing in church. His music journey would broaden at Cerritos College, studying Commercial Music, then transferring to California Baptist University to study Music for Worship and Ministry, attaining both Bachelor's and Master's degrees.
No timeslots available at the moment.
Taylor M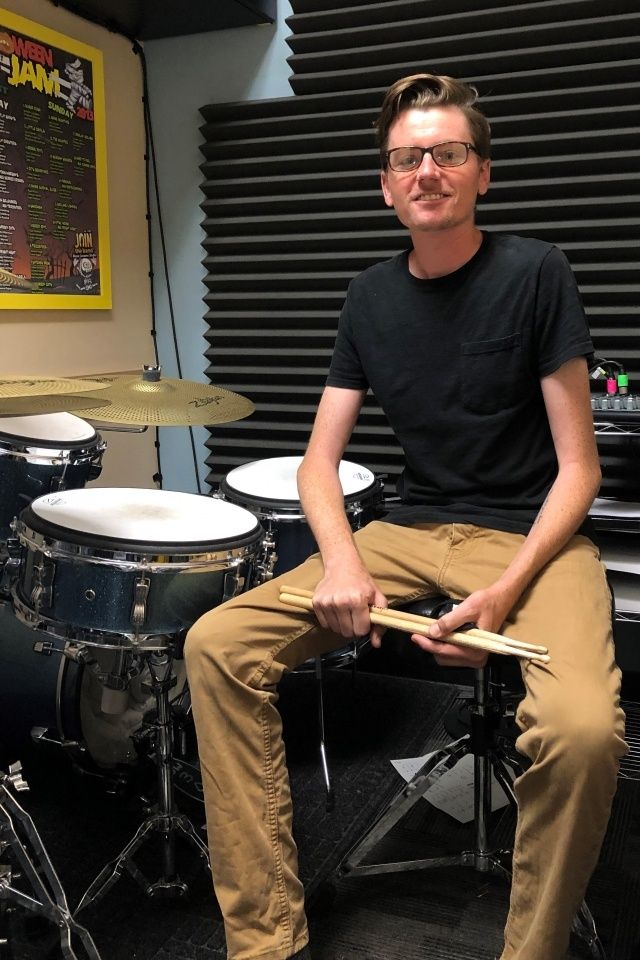 Taylor is a drummer, composer and producer from Los Angeles and holds a Bachelors Degree in Contemporary Writing and Production from Berklee College of Music. He began playing drums at the age of 7 and was exposed to a wide variety of music from Jimi Hendrix to Miles Davis.
He has been teaching drum lessons for over ten years and has been with Join The Band for over eight years now.
Taylor has taught students ranging in age from five to seventy years old. His goal is to personalize lesson plans based on the student's musical interest, while still covering the fundamentals of drumming.

Parent Google Review: K Clayton 5⭐️⭐️⭐️⭐️⭐️
"Our son enjoys studying with Taylor a lot. He started with Taylor when he was 9. We took a break and when he we picked up again our son said he only wanted to continue studying if he could work with Taylor. We love that Taylor focuses on basic techniques while giving our son the option to learn tunes he is interested in learning. He communicates well and is good about following up with assignments."
Month to month
Monday at Join The Band
Dave A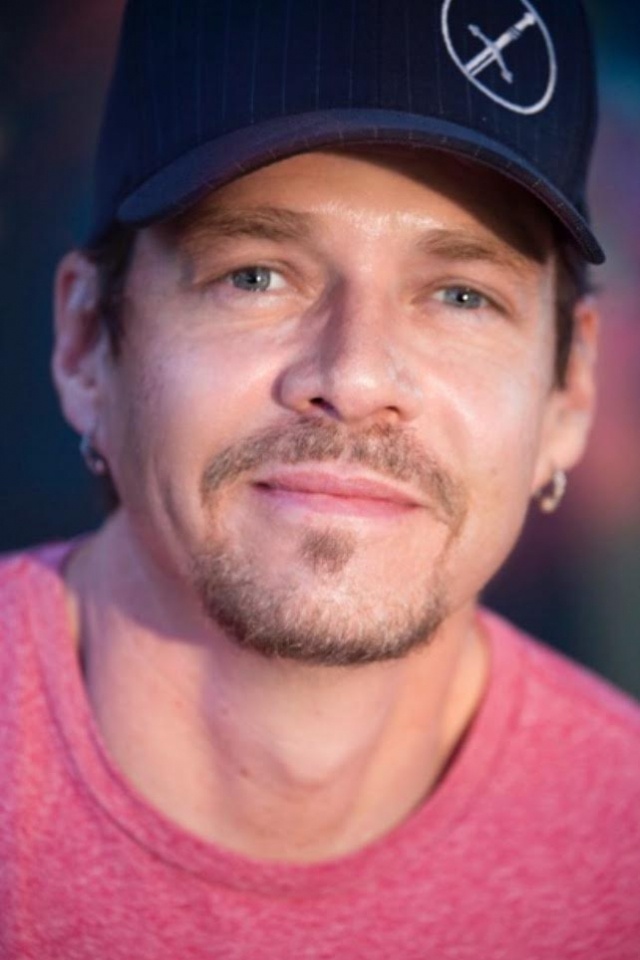 Dave Allen graduated from the Western Australian Conservatorium of Music with a Degree in Music and Performing Arts. After moving to Los Angeles from Australia, Dave completed the Post Graduate Encore Program at the Musician's Institute in Hollywood, CA.
Dave has been teaching professionally for over 30 years and loves teaching the drums as much as he loves to play the drums.
Dave specializes in teaching all styles of drumming, and loves to teach students of all ages, from the "wee little ones" to our seniors. All levels too, the beginners, the kids auditioning for Jazz programs for school and college, and the students who just want to take their drumming to the next level. Whatever age or level, Dave and his students just have fun playing music! Helping students to create this drumming happy place is what inspires him to teach the most.
Dave has recorded drums on movie and TV soundtracks including: 'American Pie', 'Crash', 'Power Rangers' and 'Me, Myself and Irene', 'Buffy The Vampire Slayer', 'Smallville', and the Curious George Cartoons on PBS and HULU.
In addition, Dave has recorded music for all 6 Disneyland Theme Parks around the world. Dave has also played drums with numerous singers including, Leonard Cohen, Michelle Branch, Avril Lavigne, Brett Michaels and Paul Reiser.

Parent Google Review: V Manthena 5 ⭐️⭐️⭐️⭐️⭐️
"We couldn't have asked for a better drum teacher! Dave is such a kind and caring teacher who makes learning how to play the drums a truly fun and exciting experience. Furthermore, he is so skilled at working with kids of all needs, in an inclusive and welcoming way! We highly recommend him to anyone!
Month to month
Wednesday at Join The Band