30 Min.
Piano (ages 3+), Voice (ages 5+)
Frank R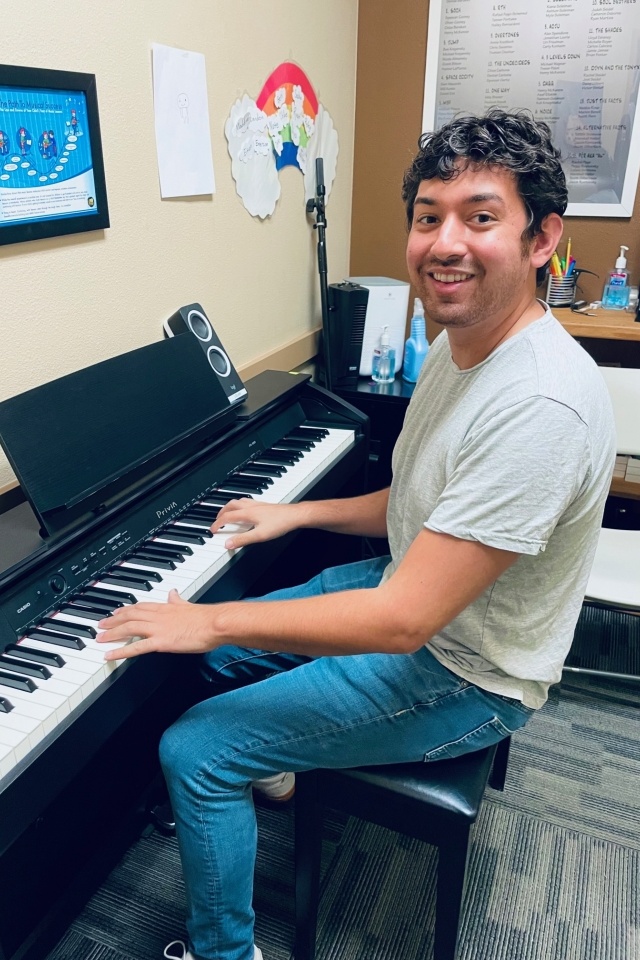 Frank has a Master's in vocal Music Performance from Florida State University and has played piano since he was a child. He has developed just as strong a passion for teachng as he has for playing and performing.
PIANO Frank is well versed in pop, jazz, musical theatre, and classical styles. His focus in piano lessos is on fundamentals, theory, and a keen understanding that each student is an individual and will need a different approach. Frank wants to help his students develop their musical tool boxes so that they have the widest array of skills available to create the music they love and enjoy.
VOICE (Note: Voice lessons currently offered online.)
Proficient in all styles of vocal singing, Frank brings a technique based focus to his voice lessons. He has taught voice students of all levels, from children just beginning their musical journeys to undergraduates looking to develop the skill they wish to carry into their musical careers.
As a performer Frank's has performed opera in Italy, and the US for a number of prestigious companies, including Chautuaqua Opera and the Boston Lyric Opera.
Parent Google Review: E Guerrero 5 ⭐️⭐️⭐️⭐️⭐️
"Teacher Frank is very awesome. He is very patient and my daughter is learning a lot from the piano lessons. I definitely recommend him!"
Month to month
Sunday at Join The Band