30 Min.
Drums (ages 5+)
Quentin J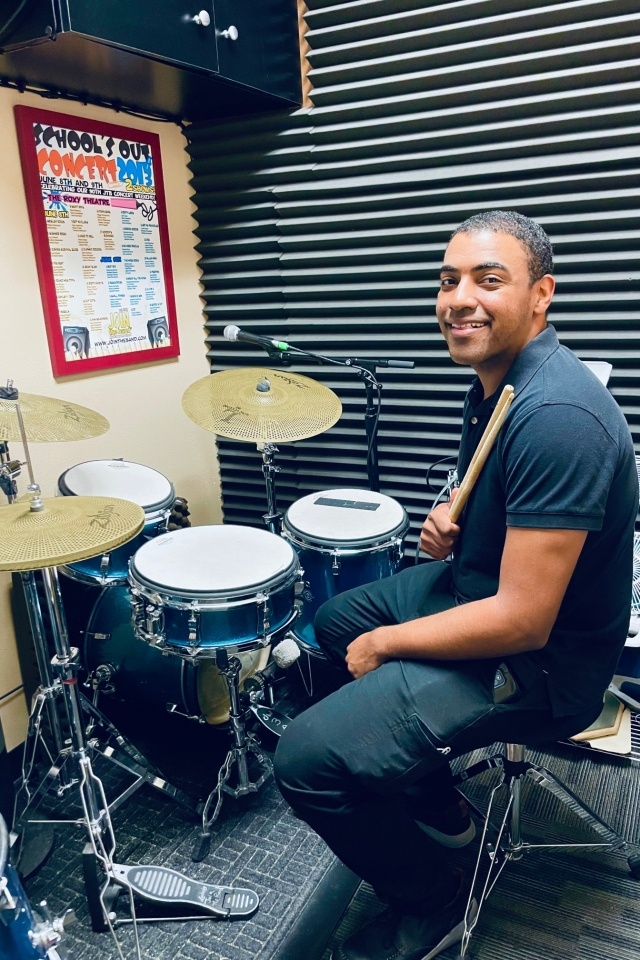 Quentin received his Master of Music degree in Drums/Percussion Performance from Shepherd University in 2016 and has been steadily teaching students ever since.
His teaching philosophy emphasizes both knowledge of rudiments and the ability to read music, as well as playing by ear and improvisation. Quentin's drum students gain a foundation in drum technique and are allowed to grow in their love for music at their own pace.
In addition to teaching, Quentin also performs regularly in the Los Angeles area.
Parent Google Review: D Dortch 5 ⭐️⭐️⭐️⭐️⭐️
"My daughter has been taking beginner drum lessons from Quentin @ JTB. Q is an intuitive teacher with a calming effect on nervous kids. After a few lessons, not only is her confidence on 10 but her love and appreciation for music has grown. Especially because she was able to pick a song and artist to learn that she already listens to at home."
Month to month
Monday at Join The Band