Private Lessons with Bianca
Piano (ages 4+), Voice (ages 5+), Ukulele (ages 5+), Voice/Piano Combo (ages 5+)
Bianca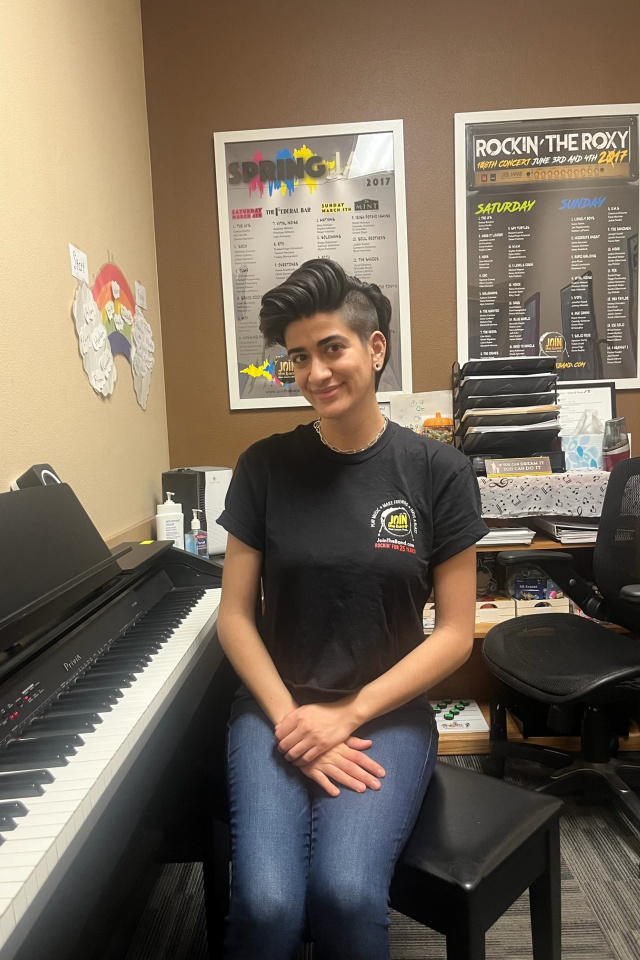 Voice, Piano, and Ukulele​​​​​​​
Student Google Review: A Suero. 5 ⭐️⭐️⭐️⭐️⭐️⭐️
"A special shout out to Bianca for being such a patient, encouraging, holistic vocal teacher. She is very passionate about singing and proper technique, I can't wait to get started working on our songs together!"
Bianca's passion for teaching and music started at a young age when she began training at 12yrs old. Bianca believes that music is good for both the mind and the soul and that everyone at any age should have fun with it. Seeing her students blossom at their craft is what Bianca lives for.
Bianca graduated from the Musician's Institute, where she received a Bachelor's in Vocal Performance in Contemporary Styles. Prior to MI Bianca trained for six years at the El Paso Conservatory of Music in classical music and was a proud teen member of a professional, touring, all-girls choir.
Voice: Bianca has over ten years of training in classical, musical theater, and all contemporary styles. Vocal technique is one of her favorite things to teach. Bianca strives for her students to become versatile, well-educated musicians.
Piano: Bianca has been playing piano and singing since she was a toddler. Bianca considers herself a music theory buff and likes to weave it into all of her lessons.
Ukulele: Bianca has been playing the ukulele since high school and accompanies herself on the ukulele for her solo vocal performances.
Month to month
Monday at Join The Band
Month to month
Tuesday at Join The Band
Month to month
Wednesday at Join The Band
Month to month
Thursday at Join The Band