30 Min.
Drums (ages 2+)
Anthony O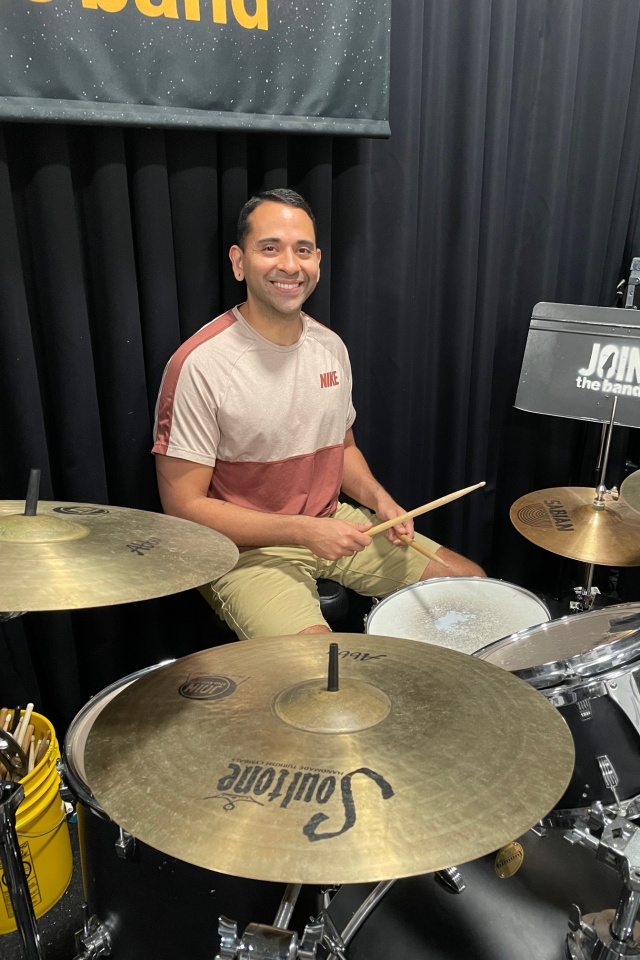 Anthony knows firsthand the joy that music brings to his students. By indentifying their distinct way of learning, he will create a personalized lesson plan tailored for each individual student. With a lighthearted demeanor Anthony's teaching style has been a fulfilling experience for his students.
Anthony is a well-rounded drummer with over eighteen years behind the drum kit. He is well-versed in many styles of music including rock, jazz, blues, funk, reggae, and everything in-between.
Originally from Palm Beach, Florida, Anthony began his drumming experience as a young teen in rock and funk bands. Seeking to broaden his skills, Anthony moved to California to study in the PIT program at Musicians Insititute in Hollywood. For over a decade, he has worked as a teacher, live performer, and session musician in Los Angeles.
Month to month
Thursday at Join The Band
Month to month
Sunday at Join The Band