Private Lessons with David S
Guitar (ages 5+)
David S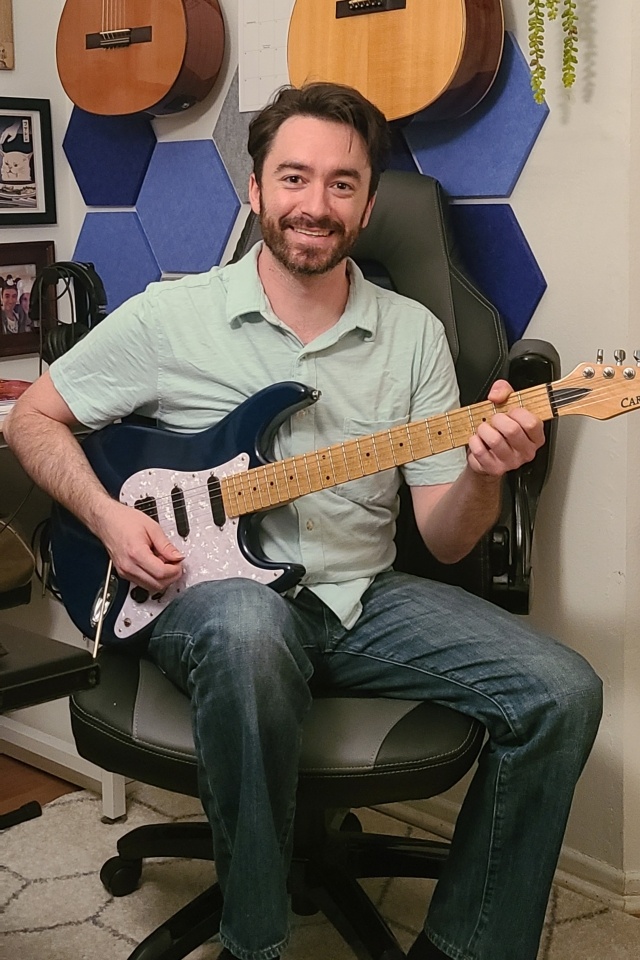 Parent Google Review: P Duca 5 ⭐️⭐️⭐️⭐️⭐️
"We LOVE Join The Band!!
Our son has done the band program, which is amazing and also takes guitar lessons from David S. ...David's love of teaching shines bright and it's clear that he has a genuine interest in our sons development which we appreciate very much. His support, encouragement and enthusiasm means to world to our family. My son loves his lessons with David because he's "fun and teaches me lots of new things."

Thank you David and JTB!"
David Shorr is an enthusiastic guitar teacher with over 10 years of experience. David received his Bachelor of Music from the Jazz Studies program at Cal State University Northridge where he studied guitar with Larry Koonse (Seth McFarlane, Karrin Allyson, Tierney Sutton, Billy Childs, etc).

David's teaching style can be described as structured, rewarding, and most of all, fun! In addition to teaching students how to play their favorite songs, David also makes use of various method books to give all his students a strong foundation in reading music notation and guitar fundamentals.

Whether your interest is electric rock guitar shredding, folk acoustic strumming, jazz and improvisation, or even classical guitar technique, and everything in between, David can help you achieve. David's absolute favorite thing about teaching is seeing the pride in a student's face when they nail something they've been working really hard on!

As a professional musician, David's experience has taken him from stage to screen performing with acts such as Postmodern Jukebox, on TV shows like The Comedians (Billy Crystal and Josh Gadd – live to tape performance), Jane the Virgin (on camera performance), Deadwood (2019 movie – on camera performance). David has also recorded guitar on various short films and games with industry greats like video game composer Austin Wintory.
Month to month
Tuesday at Join The Band
Month to month
Wednesday at Join The Band
Month to month
Friday at Join The Band
Month to month
Saturday at Join The Band