30 Min.
Piano (ages 5+), Voice (ages 5+), Ukulele (ages 5+)
Leilani S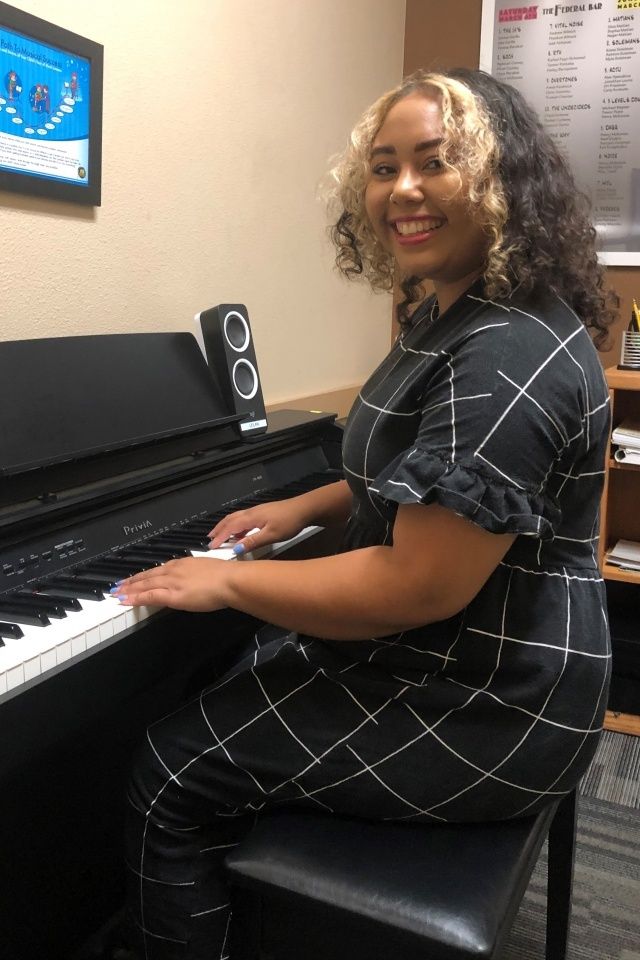 Please Note: Voice lessons currently offered online.
Leilani has been involved with music for the past 20 years. She started as a student at Join The Band in 2010 and has been involved with the studio ever since. Leilani immediately fell in love with the environment at JTB and has been teaching at the studio for over 5 years.
Leilani's approach to teaching music is to have her students understand that learning music is like learning a new language. And although learning a new "language" can be intimidating, Leilani makes sure to interject a dose of fun and joy into her lessons. (We have seen her students literally skip their way down the hall to her room!) Leilani believes that despite its many challenges, a student's musical journey will always have a beautiful outcome. Being involved with her students' growing passion and enthusiasm for music is what Leilani loves the most about teaching.

May 27th, 2022 - May 27th, 2022
Friday at Join The Band