Private Lessons with Pete
Guitar (ages 5+), Bass (ages 7+)
Pete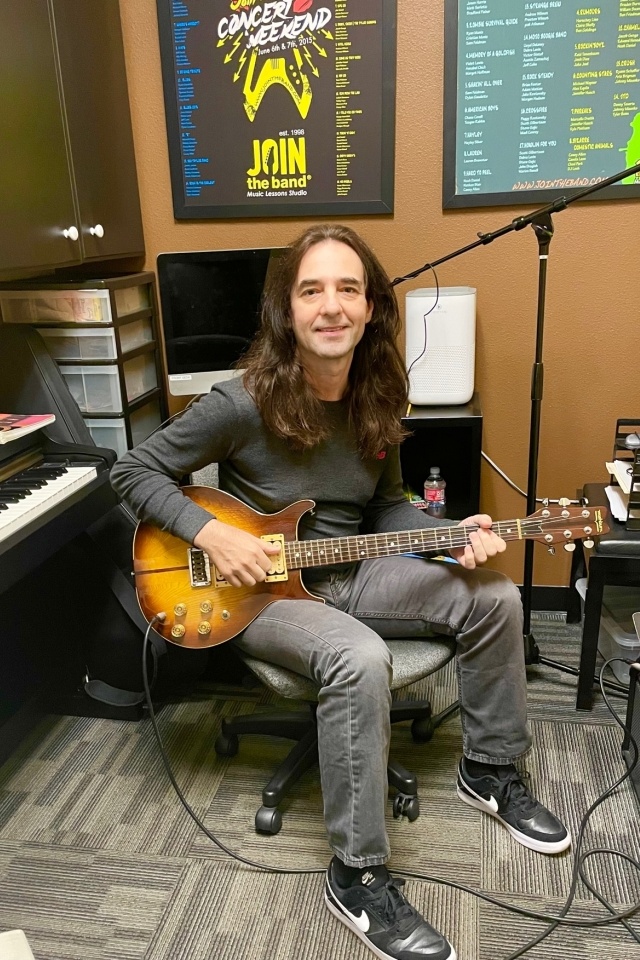 Parent Google Review: R Leflore 5 ⭐️⭐️⭐️⭐️⭐️"...My daughter looks forward to her lesson every week and is advancing all the time! Pete is amazing, my 14 year old loves her guitar lessons. Thank you Pete and Join the Band for all the music!​​​​​​​
Pete acquired his Bachelor of Science Music Major at Mercy College and The Westchester Conservatory of Music
With over 20 years of teaching, and real-world professional guitar playing experience, Pete can tailor a lesson
plan just for you.
Pete excels with beginners to bring them up to their first performance, helping a teenager play
in their first band, preparing a student for music college, or simply playing at a level that they're
happy with.
Pete is committed to helping guitar students learn and enjoy the process of learning, and finds it extremely gratifying to guide them through the process and help them reach their goals.
Month to month
Monday at Join The Band
Month to month
Saturday at Join The Band