30 Min. Lessons
Guitar (ages 7+)
Ryan G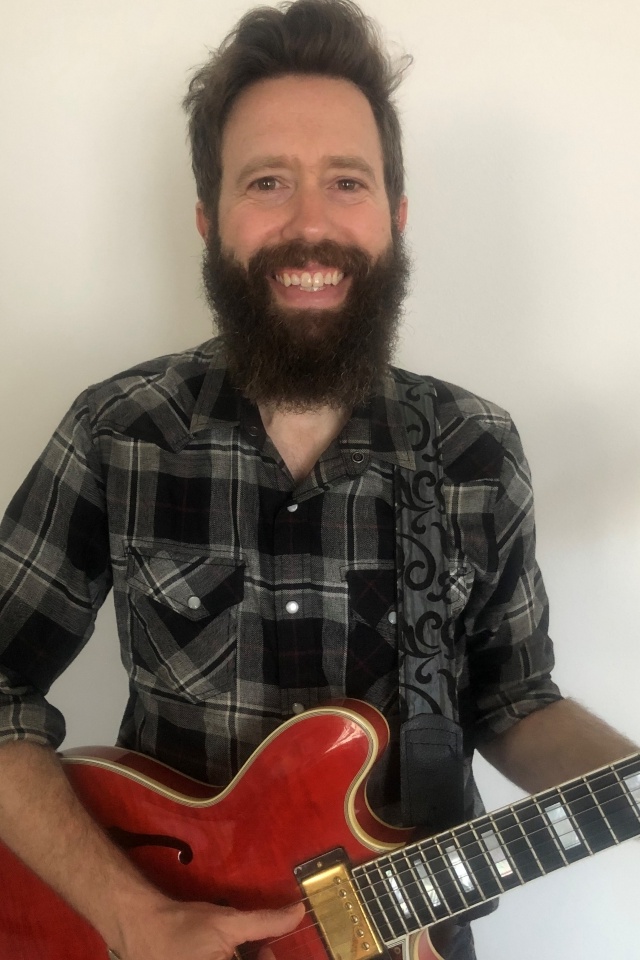 If you identify with our Four Fathers (John, Paul, George, and Ringo), look no further. Young ZZ Top lookalike and British rock-n-roll enthusiast, Ryan, has been teaching at Join the Band for almost 20 years. He is a guitar teacher, band leader, and songwriting coach specializing in alternative, pop, and classic rock.
From winning the John Lennon Songwriting Contest at age 14, to touring the globe and recording with his own band, he is here to share his book of knowledge.
In addition to his life experiences on the road and studio, Ryan also brings a schooled background with a degree in music from Cal State Northridge.
With a combination of structure and self-discovery, Ryan will help guide you to find your own unique style.

Month to month
Monday at Join The Band
Month to month
Tuesday at Join The Band
Month to month
Tuesday at Join The Band
Month to month
Friday at Join The Band