30 Min.
Piano, Voice, Guitar, Drums, Bass
Ages 8 - 12

Join The Band
Ryan G

INTRO TO MUSIC (Ages 8-12yrs)
Intro to Music Camp is a fun week-long camp that introduces a variety of instruments to new
music students between 8 and 12 years old. Each day we introduce a new instrument to our
campers and work towards playing a song together by the end of the week. Our friendly studio
environment encourages kids to have fun trying new instruments like guitar, piano, drums,
singing and bass guitar. We also introduce ear training exercises to help understand what they
are hearing when they listen to music.
Previous musical experience is not a requirement for the Intro to Music Camp
Please pack a sack lunch (and a snack or two!).
We have water and juice boxes available at the studio.
Pizza brought in on Fridays, followed by an in-studio performance for family and friends.
Monday, Jun. 13 - Friday, Jun. 17
9:00am - 2:00pm Daily
$529.00 Register
Guitar (ages 5+)
Ryan G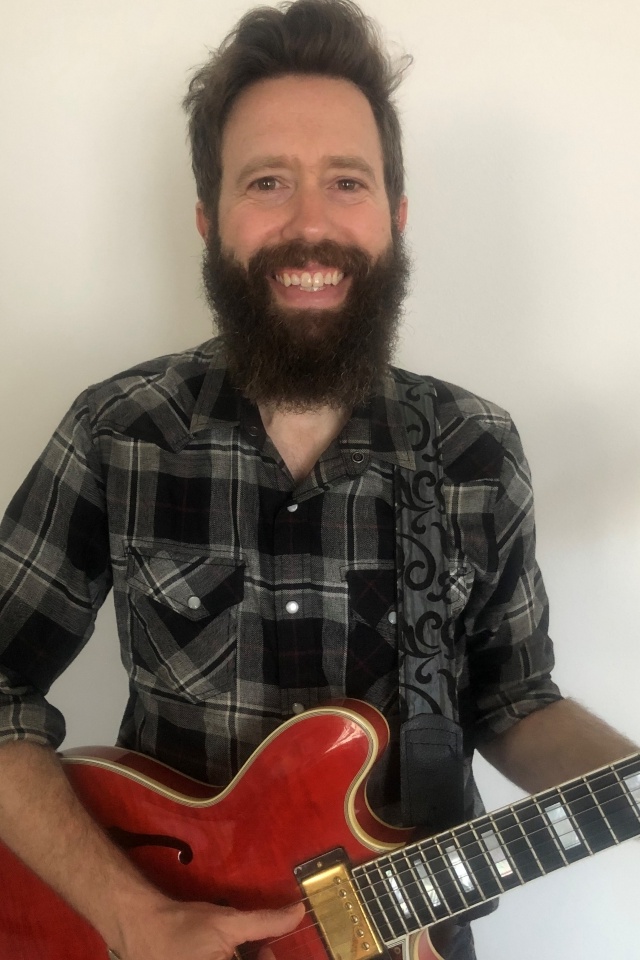 If you identify with our Four Fathers (John, Paul, George, and Ringo), look no further. Young ZZ Top lookalike and British rock-n-roll enthusiast, Ryan, has been teaching at Join the Band for almost 20 years. He is a guitar teacher, band leader, and songwriting coach specializing in alternative, pop, and classic rock.
From winning the John Lennon Songwriting Contest at age 14, to touring the globe and recording with his own band, he is here to share his book of knowledge.
In addition to his life experiences on the road and studio, Ryan also brings a schooled background with a degree in music from Cal State Northridge.
With a combination of structure and self-discovery, Ryan will help guide you to find your own unique style.

Student Google Review: M Meme 5 ⭐️⭐️⭐️⭐️⭐️
"Thank you Ryan for being such a great teacher! Band is always so much fun and i don't feel pressured or worried about not being perfect in band class. You never get mad when i screw up and are always super nice about correcting me. Thank you for all the support and confidence boosters it really does help my self esteem and helps me improve as a musician."
Month to month
Thursday at Join The Band