30 Min. Lessons
Drums (ages 6+)
Suraj P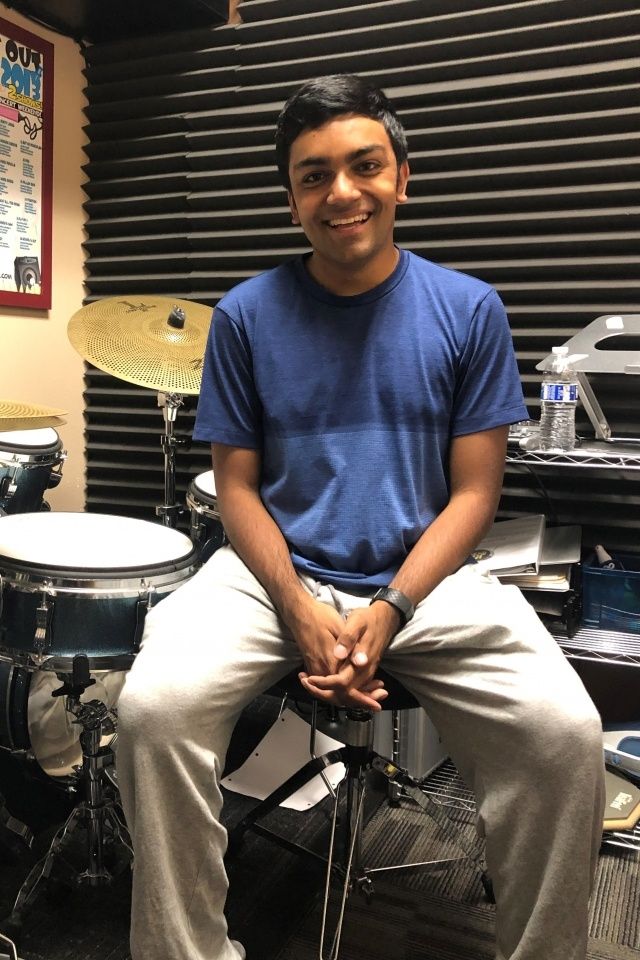 Suraj is a drum set, piano, and voice teacher at Join the Band. He received his Bachelor's of Music in Jazz Studies from the University of Southern California's Thornton School of Music.
Over the last decade, he has studied with world-renowned teachers, including Peter Erskine (drums), Russell Ferrante (Piano), and Kathleen Riggs (voice).
In addition to his work as a musician, he is a professional actor who has worked on various projects, including Ender's Game, Modern Family, and Master of None.
Suraj brings an interdisciplinary approach to teaching, incorporating ideas from literature, film, and visual art in his lessons. He prides himself on making his relationship with each student unique and personal.

Month to month
Monday at Join The Band
Month to month
Wednesday at Join The Band
Month to month
Saturday at Join The Band