30 Min. Lessons
Drums (ages 5+)
Taylor M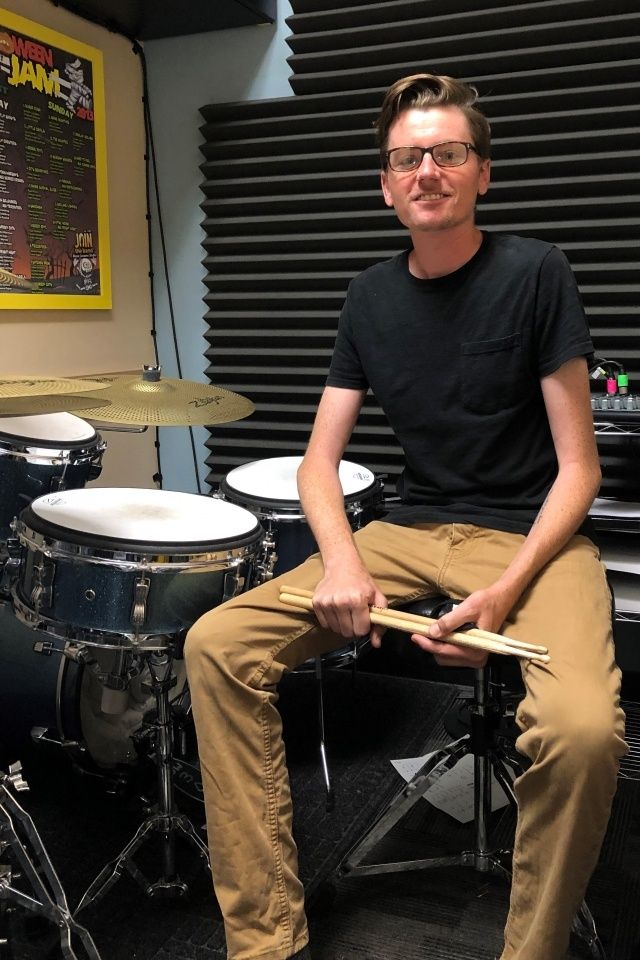 Taylor is a drummer, composer and producer from Los Angeles and holds a Bachelors Degree in Contemporary Writing and Production from Berklee College of Music. He began playing drums at the age of 7 and was exposed to a wide variety of music from Jimi Hendrix to Miles Davis.
He has been teaching drum lessons for over ten years and has been with Join The Band for over eight years now.
Taylor has taught students ranging in age from five to seventy years old. His goal is to personalize lesson plans based on the student's musical interest, while still covering the fundamentals of drumming.

Month to month
Monday at Join The Band