Private Lessons with Michael
Guitar (ages 2+), Bass (ages 2+)
Michael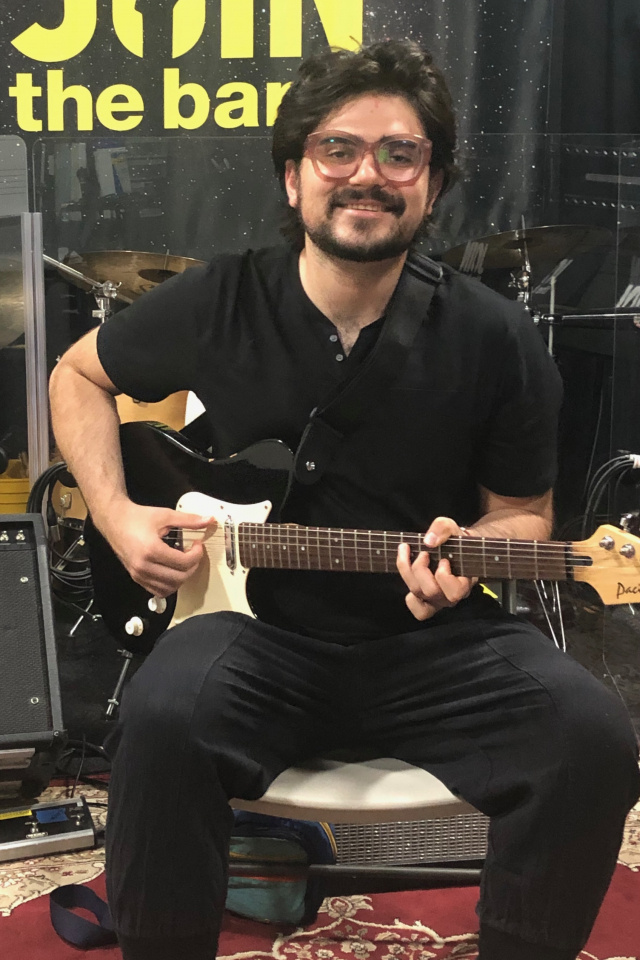 Michael is a guitarist and gifted singer/songwriter who believes that the power of expression through music is something everyone should experience. He makes learning music fun by focusing on the goals and needs of each individual student.
Michael attended the California Institute of the Arts (CalArts) and graduated from Idywild Arts Academy.
As a songwriter, Michael has developed a deep appreciation and passion for individuality and creativity in music.
No genre or style of music is off the table for Michael. His playing is strongly influenced by Rock'n'Roll, R&B, and jazz, but he is also comfortable with country and folk styles, and even classical Indian styles.
Month to month
Monday at Join The Band
Month to month
Saturday at Join The Band