Private Lessons with Dan
Drums (ages 5+)
Dan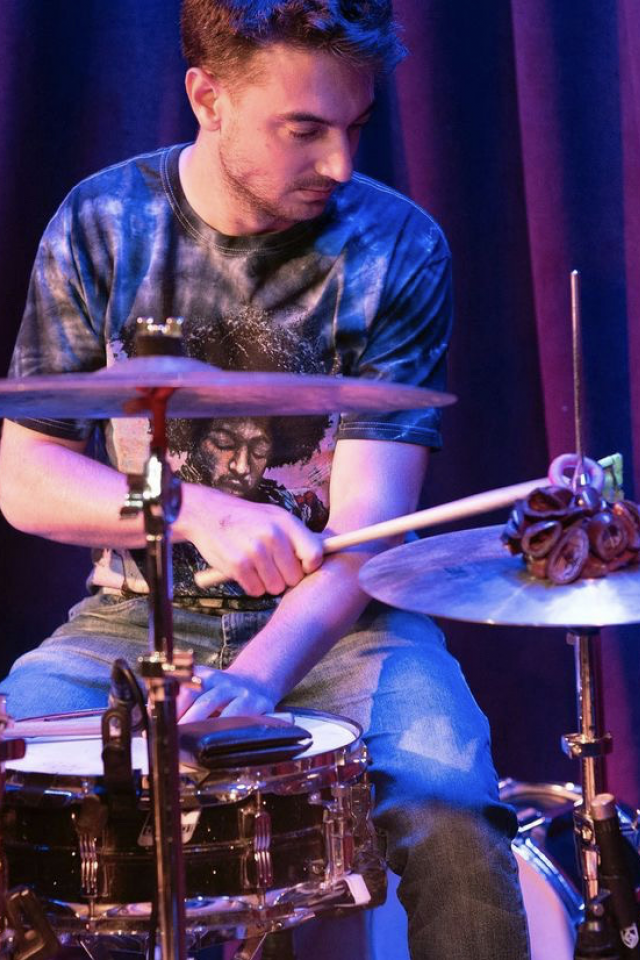 "Rhythm is an innately human phenomenon, and our mission as drummers is simple: to make people dance and spread joy." - Dan
A native of Connecticut, Dan has been playing drums and percussion for 15 years.
After first taking an interest in rock drumming in his early teens, Dan developed his jazz and world percussion backgrounds throughout his schooling at Georgetown University, and has taught private lessons for both drum set and hand drums for the last five years.
Embracing all styles of drumming, Dan has performed up and down the Eastern seaboard with groups ranging in genre from jazz to neo-soul, R&B, country and folk, Afro-Latin, classic rock, and hip-hop. His goal is to help students young and old on their own journey of self-expression and enhance their relationship with music through patience and perseverance.

Month to month
Tuesday at Join The Band
Month to month
Wednesday at Join The Band